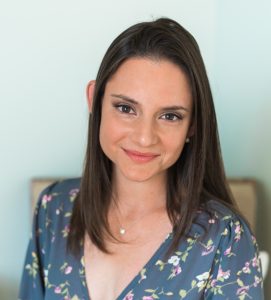 Hello there! My name is Jessica Stebbins and I am a Licensed Marriage & Family Therapist. I help individuals with anxiety take back their life by not only teaching them how to manage their symptoms but also eliminating them by helping to change problematic thoughts and behaviors and by using Emotional Freedom Techniques (EFT) to empower them to feel more confident and safe. I also use Eye Movement Desensitization and Reprocessing Therapy (EMDR) to help clients overcome debilitating symptoms related to trauma and anxiety. I help individuals with ADD/ADHD to learn skills and techniques to stay organized and focused, increase concentration, and learn impulse control and social skills. I help teenagers  and adults work through all these issues as well as maladaptive coping skills, pressures, relationships and any other issues that they experience.
I also work with couples to help them identify problematic cycles of behaviors that cause fighting and/or distance in their relationship and help them to repair and rebuild more loving cycles as well as to reconnect with one another.
I use hypnosis and EFT as tools in counseling to help clients learn acceptance, compassion and love for themselves, manage stress, fears, pain, increase motivation and reach their goals. Overall I help individuals regain balance in their life as a life in balance = happiness, joy, and self-actualization .
---
Training and Experience
I have a Bachelor's degree in Psychology from the University of Central Florida and a Master's degree in Marriage and Family Therapy from Stetson University.  I began my work in the field working in agency settings with teenage girls. My first position was with a contract with the Department of Juvenile Justice in a residential treatment facility as a youth counselor. I then worked with another contract with the Department of Juvenile Justice with an outpatient treatment center as well as the Civil Citations Program. I have been working in the field since 2009 and have been in private practice since 2011.
Among my areas of expertise are adolescent counseling, anxiety, relationship and couples counseling, stress management, life management and balance, trauma and PTSD.
I believe you already have the tools and knowledge necessary to improve your life and relationships, but just need assistance in utilizing them. I am able to help you through this process collaboratively by looking at how you may be able to change your thoughts and behaviors for increased success. I work by looking at what is or has worked for you in the past and building upon those strengths and solutions for future success as well as helping to find new solutions. I do this while providing support and practical feedback to help clients effectively address personal life challenges.
I have a passion for increasing my knowledge within the field and continually pursue continuing education to deepen my knowledge and learn new techniques to further serve my clients.
Certifications

 
-Prepare/Enrich- A couple's inventory used for pre-marital, marital, and couples counseling and enrichment.
-Clinical Hypnotherapy
-Eye Movement Desensitization and Reprocessing Therapy

Acknowldgements
Jessica has been published in a peer reviewed journal (The Family Journal) on the topic of sexuality counseling with women who have a history of prostitution.
Email
Jessica@brevardfamilywellness.com
Professional Memberships
Intake Forms
If you have booked an appointment with Jessica Stebbins, please print and fill out the following forms prior to your first session. This will save you time in the office and allow you more time to actually discuss what has brought you in to counseling, what your goals are, and how I may help.
Intake– One needed for each client that will be working with me.
Informed Consent– Please make sure to read this form. I will review prior to your session and allow time for any questions/concerns you may have. If you would like to save paper, you may print the last page only. I need one signature page for each client.
Notice of Privacy Practices– It is not necessary that you print this form and bring it with you. By law I must provide a copy of this form and by signing the Informed Consent you are acknowledging receipt of the Notice of Privacy Practices
Merritt Island Counselor. Also serving Rockledge, Cocoa, Cocoa Beach, Viera, Titusville, Suntree and the rest of Brevard County.