Parenting is supposed to be one of life's greatest joys. You may have dreamed about having children for many years, as early as childhood, or maybe it wasn't until your child was conceived that you really began fantasizing about what life with children would be like. You likely had a vision of all the wonderful times you would be having with your children. You daydreamed about spending quality time together, getting along, giggling, playing, and of course your children were going to be good listeners and do as they were told. Unfortunately child rearing hardly goes as planned. Children do not come with a manual and we are not able to control who they become as much as we would like sometimes. Getting counseling for your child can help!
Despite our best efforts as parents, our children still often develop mental health or relational problems or just need a little extra help navigating childhood. They encounter traumatic events, become stressed, and need to learn coping skills to learn to manage life's challenges. Sometimes it is difficult to even know what your child is experiencing as they often shut down and stop communicating, but our child counselors can help!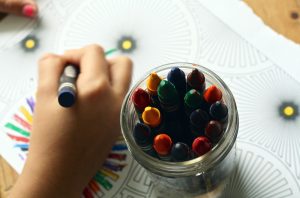 If you are concerned about your child's
Aggression

Frustration tolerance

Peer relationships/social skills

Nightmares/night terrors

Failing grades

Lack of focus

Disconnection

Attention seeking behaviors

Self-Esteem

Emotion Regulation

Inappropriate behaviors

Mood

Anxiety

Fears/Phobias

Outbursts towards you or their teachers
Or any other behavior, and believe your child may need counseling, please give us a call. Whether your child has been diagnosed with a mental health disorder, a developmental disorder, or has experienced trauma or life situations that they need to adjust to, we have child counselors that can help!
Brevard Family Wellness is your child therapy specialists. We can help you to regain control of your household, learn new techniques to better manage your child's symptoms while focusing on their strengths, and create more loving and connected relationships with your children. We can help your child learn coping skills, work through emotional issues, change thoughts, improve their self-esteem, and learn relationship building skills. We utilize play therapy, art therapy, talk therapy, and bonding techniques because we know with support, YOU can regain the joy of parenting and get back on track for raising a child that will grow into a self-sufficient adult!