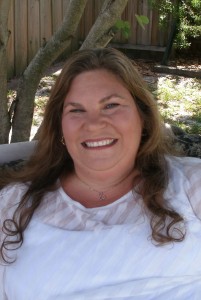 Christa is a Licensed Mental Health counselor and has been working in the field of psychology since 2006. She is a Tricare provider. Her focus is in working with children 3 years and older, adolescents, and adults. Among her areas of expertise are relationship and couples counseling, parenting, step-parenting, anger management and Batterers interventions, substance use and abuse, and individual counseling for personal insight. She has a Master's degree in Mental Health Counseling from Barry University and a second Master's degree in Christian Leadership from Southeastern University. She is currently completing her Ph.D. at Northcentral University with an emphasis on Marriage and Family counseling. She is currently working on becoming certified in Applied Behavior Analysis.
Christa has extensive experience working with clients dealing with issues related to alcohol and drug addiction as well as with individuals facing criminal charges in drug court.  She has held positions counseling teenage males in the Juvenile Justice system and with parents who have lost custody of their children to the Department of Children and Families (DCF).  All told, Christa has over 7 years' experience with the Juvenile Justice System and DCF including being a witness in court cases and is very familiar with Dependence court. She has also been teaching at Eastern Florida State College since 2013. She teaches Psychology 101, Development Psychology and Human Adjustment.
Christa attends educational trainings to improve on her own counseling abilities. She is adept at implementing these skills with her clients and gives them options on how to reach their goals instead of having a one size fits all approach.  She is able to help you find your way through many different difficulties as you journey through life. She uses a collaborative, and practical approach, while also offering spiritual insight through her counseling style.
Please call the office at 321-615-1741 to schedule an appointment with Christa or schedule online.
Email
Christa@BrevardFamilyWellness.com
Intake Forms
If you have booked an appointment with Christa, Please print and fill out the following forms prior to your first session. This will save you time in the office and allow you more time to actually discuss what has brought you in to counseling, what your goals are, and how she may help.
Intake– One needed for each client that will be working with me.
Informed consent– Please make sure to read this form. I will review prior to your session and allow time for any questions/concerns you may have. If you would like to save paper, you may print the last page only. I need one signature page for each client.
HIPAA Notice of Privacy Practices– It is not necessary that you print this form and bring it with you. By law I must provide a copy of this form and by signing the Informed Consent you are acknowledging receipt of the HIPAA Policy.